Impact Windows Types
Impact Windows Center Sales and Install many Impact Windows types that add to the beauty of your home and reduce your energy consumption. Our laminated impact resistant glass will also protect your furniture and carpets from fading due to overexposure to UV light. With a variety of designs and glass tints to choose from, our Impact Resistant Windows are the perfect choice for any home. We have the best Brands in the markets. We Serve Miami Dade & Broward, South Florida.
Please feel free to browse our Catalog.
Single Hung
The lower sash slides vertically to open while the upper sash remains stationary.
Horizontal Roller
A horizontal rolling window operates similar to a sliding door.
The sash slides open perfect for satisfying bedroom egress requirements and is a popular style for contemporary and modern homes.
Fixed Window Architectural
Architectural windows are fixed windows which are available in an extensive range of custom shapes and sizes. Architectural windows are the ultimate expression of creativity and individuality and create a truly one-of-a-kind look. Fixed windows offer more glass area than fixed casement windows.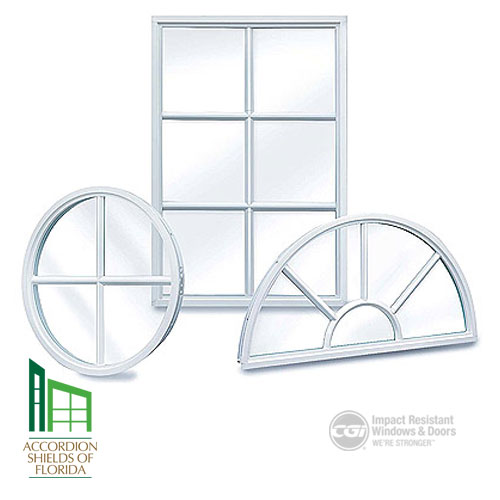 Casement Window
Casement windows offer full top to bottom ventilation, opening outward to the left or right to allow fresh air inside. Because they open easily, casement windows are a great choice above kitchen sinks or anywhere your window requires a reach.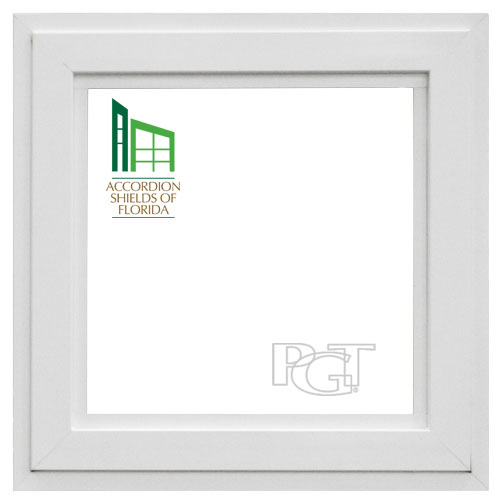 PGT Impact Windows
Winguard™ Vinyl PW5540
Energyvue™ Vinyl AR5440
Classicvue Max™ Aluminum CA640
Winguard™ Aluminum CA740
Energyvue™ Vinyl CA5440
Winguard™ Vinyl CA5540