The CGI Targa Serie 7300 Casement Window features a single action multipoint lock, nesting handle, and stainless steel package  including operators and hinges. Our contoured trim adds a touch of elegance to any room.
PRODUCT FEATURES
Snap-on glazing beads
Triple weatherstripping
1/2″ flange frame
3 1/4″ frame depth
Strong structural glazing
Aluminum reinforced frames and sash
Extruded screen frame with Super-View fiberglass mesh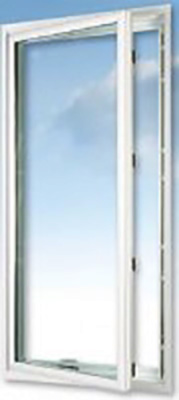 Available Finishes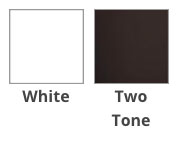 Glass Types
7/16" Laminated
1" Insulated Laminated
Glass Coatings
Energy Efficient LoE Coatings
Notes:
Lo E coatings exhibit certain color characteristics depending on viewing angles, reflected light and time of day. For example, Cardinal LoE 366 exhibits a greenish hue. When Clear glass is coupled with a LoE 366 coating, during certain times of the day the reflected color can appear green from the outside. This LoE 366 coating offers an excellent combination of thermal performance, visible light transmittance, and value. 
When heat strengthened glass is used, roller wave distortion is an inherent possibility.
Standard Hardware
Stainless steel arm operator with nesting crank handle
Stainless steel operator track
Hinges with washability features
Pair of stainless steel concealed hinges
Multipoint lock system with single locking handle
Stainless steel keepers
Aluminum super-snubber blocks
Small operator on units less than 24″, large operator on units 24″ or more
Optional Items
Limit Opening Device
Flange, Fin and Equal leg frame options
Double applied contoured exterior muntins and internal grills between glass
CONTACT US
Pleas give us a CALL:  +1 (305) 431.5533 or