CGI Sentinel Series 110 single-hung impact window is a value priced offering from CGI designed with many of the features you have come to expect from CGI. The single-hung window is constructed with commercial-grade aluminum frames, architecturally correct and even sightlines, a water and air resistant captured bottom rail, stainless steel fasteners and multiple points of weatherstripping while maintaining the stylish look of a traditional single-hung window.
PRODUCT FEATURES
CGI Sentinel Series 110
Matching top and bottom sight lines
Flush design
U-framed captured bottom rail with triple weatherstripping and weeped sill
2 1/2" deep frame
Hidden block and tackle balances (most sizes)
Extruded snap-on glazing beads
Strong structural glazing
Concealed head anchors
3 #10 1 1/4" stainless steel fasteners per corner
Extruded screen frame with
Super View™ fiberglass mesh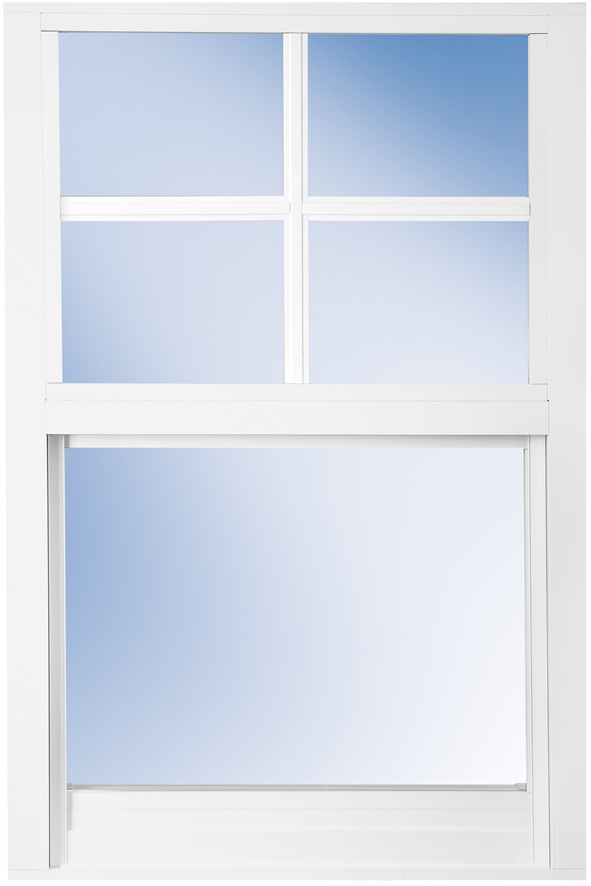 Glass Types
5/16" Laminated
3/4" Insulated Laminated
Glass Coatings
Energy Efficient LoE Coatings
Notes:
Lo E coatings exhibit certain color characteristics depending on viewing angles, reflected light and time of day. For example, Cardinal LoE 366 exhibits a greenish hue. When Clear glass is coupled with a LoE 366 coating, during certain times of the day the reflected color can appear green from the outside. This LoE 366 coating offers an excellent combination of thermal performance, visible light transmittance, and value. 
When heat strengthened glass is used, roller wave distortion is an inherent possibility.
Standard Hardware
Egress self closing lock (sill mounted)
Optional Items
Meeting rail mounted sweep locks
Uneven size vent windows (Oriel)
Flange, fin & equal leg frame options
Additional egress self closing lock
CONTACT US
Pleas give us a CALL:  +1 (305) 431.5533 or